I try to add a little something new to my Christmas decorations each year. Being that my colors of choice are burgundy and gold, decorations to purchase have become hard to find over the past few years. I've been looking for an excuse to make up some bunting for a few months, and Christmas decorating seemed the perfect reason!
What you'll need: your choice of festive fabrics, scissors (or pinking shears, as I used), extra wide double fold bias tape, thread, sewing machine (or sewing needle)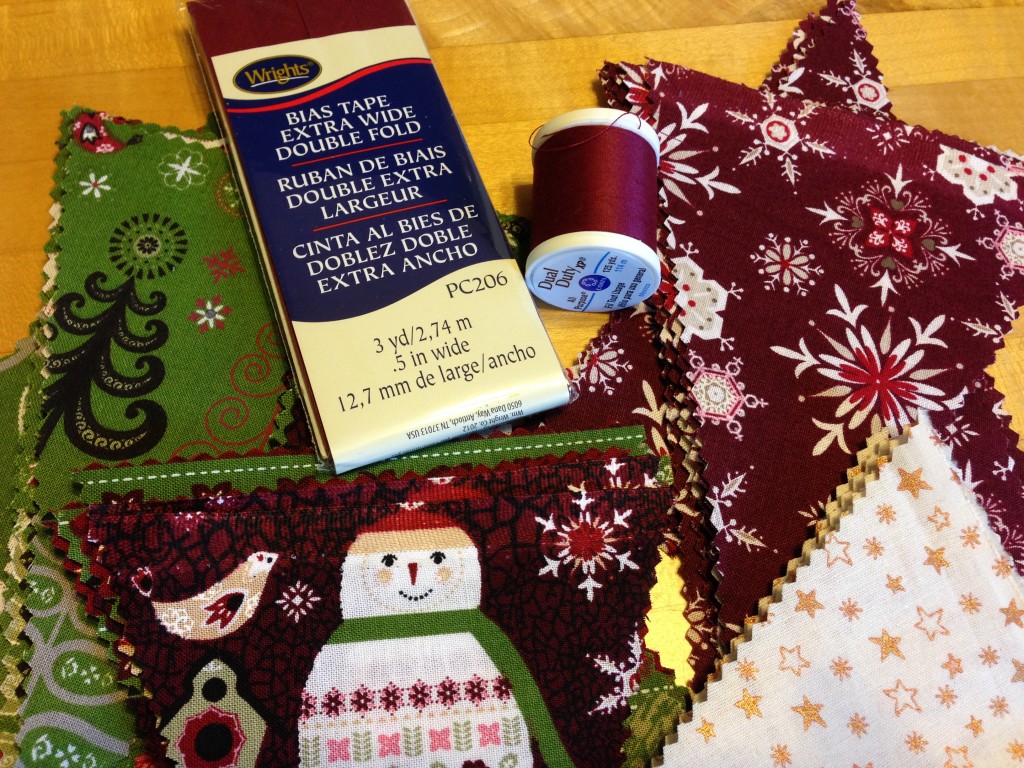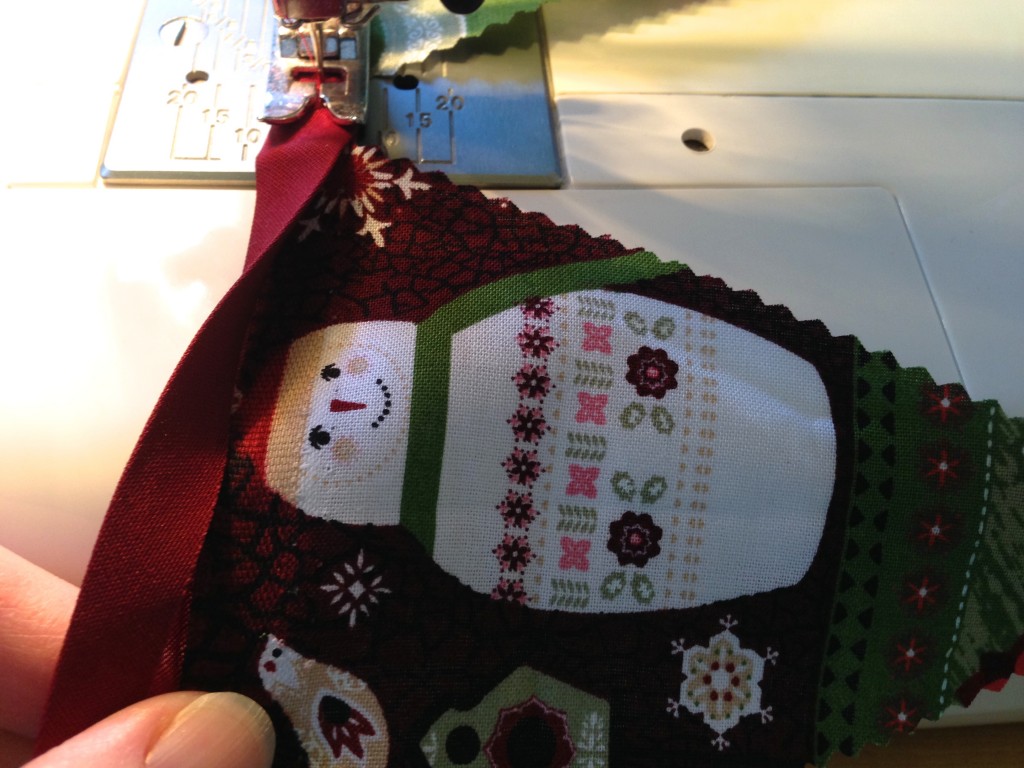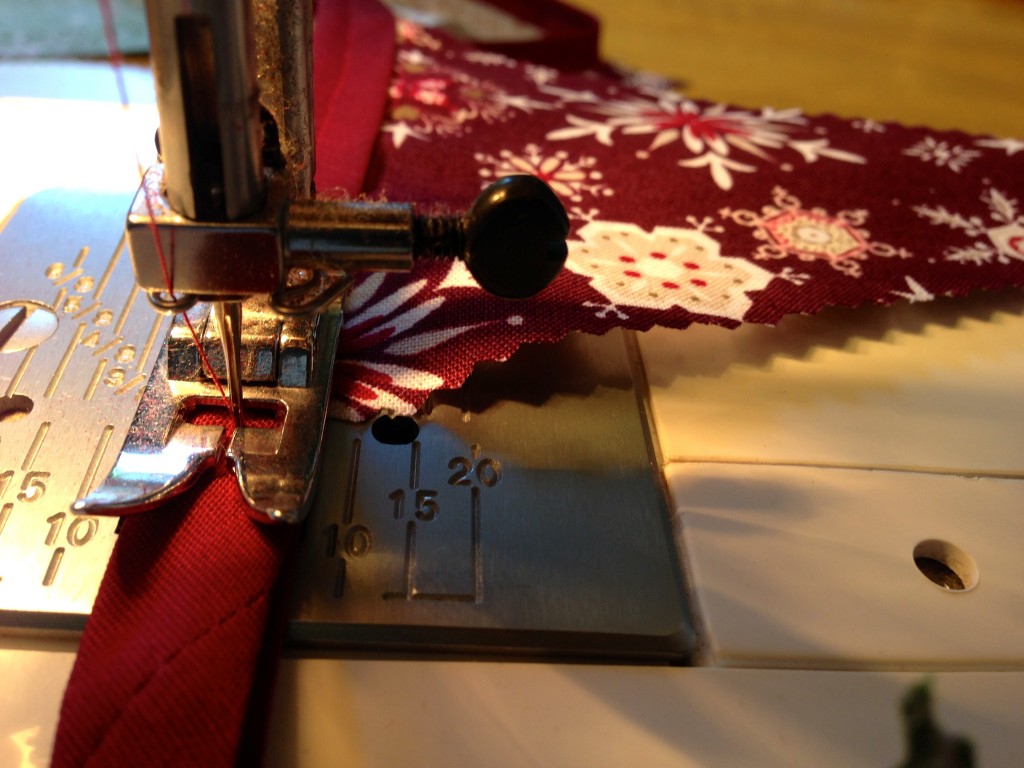 I ended up hanging my bunting from my mantle. Lacking a suitable place to tie up the ends, I used adhesive putty to hang it. It has worked wonderfully!