CraftLife Episode 28 – I'm So Crafty, I Even Make…
I'm so glad to be back behind the mic for episode 28! It has been quite a while since I have sat down to chat with you, and I have really missed it. Have no fear, all will be revealed as to the reasons of my unexpected absence in this episode, so sit back and enjoy.
When multiple ladies who work together, or attend the same church, or have some other activity in common, become pregnant around the same time, you'll often hear people claim, "There's something in the water!" I'm not sure if this is an expression that is unique to the US, but it is certainly applicable at the present.

The third Podcaster Hangout is close at hand! Join me, Laura of Apocalyptic Diner, Martine of iMake, and Jo of Shinybees on December 8 at the CraftLifeInMotion YouTube channel. Check out this blog post for all of the details.
I'm happy to be including the first installment of the new Kickin' Craft segment in this episode, where I'll be highlighting neat creative projects on Kichkstarter. Check out this episodes Kickin' Craft, the Pop-Up Paper House. You can also check out the latest project that I backed, Doomsday Knits.
We do love our deer meat in the south. To find out more info on White-Tailed Deer hunting and the deer population in general, check out the South Carolina Department of Natural Resources.
So many knitted things, so little time! Since we last spoke, I have tackled the Quincy hat…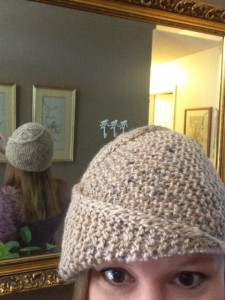 …and matching scarf, as well as the Scrap Sweater for the Small Ones…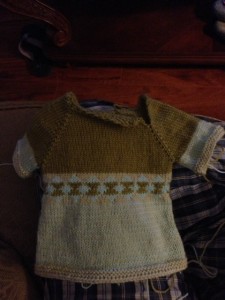 …with a matching hat.
A tacky Christmas koozie has also been created and gifted…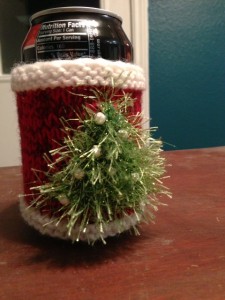 …and the Who? beanie and Night Owl Mitts are a Christmas Knit in progress.
See you in the Podcaster Hangout on December 8th!